UPMC Pinnacle Returns as a Competition Sponsor
<![if !vml]>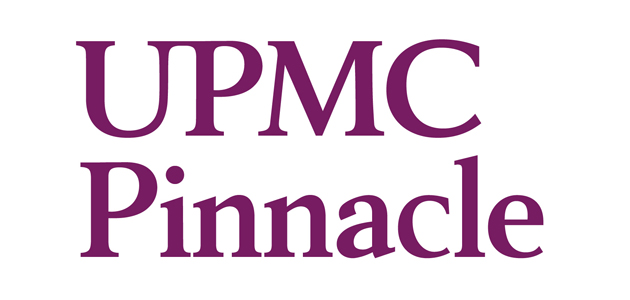 <![endif]>
The Pennsylvania Golf Association is proud to announce UPMC Pinnacle will enter its second year as a competition sponsor.  UPMC Pinnacle will again support the Junior Boys' & Girls' Championship at Hershey Country Club on June 25-26, as well as all Harrisburg-area qualifying events for the state Amateur (June 11 at Bucknell Golf Club), Middle-Amateur (August 27 at Country Club of Harrisburg), and state Open (July 12 at Lebanon Country Club). Rounding out events in the Harrisburg market, they will also support the 78th Dressler Championship at Country Club of York.
UPMC Pinnacle joins Lake Erie College of Osteopathic Medicine (LECOM), the Association's title sponsor, in support of these highly-anticipated competitions.
"As the premiere healthcare hub for central Pennsylvania, it's an honor to have UPMC Pinnacle as part of our team. We truly appreciate their continued support as we do our part to provide great camaraderie and competition throughout the Commonwealth," said PAGA President Ken Phillips.
"UPMC Pinnacle is pleased to continue supporting organizations that further our mission to improve the health and wellness of the communities we serve," said Phil Guarneschelli, president and CEO, UPMC Pinnacle. "We appreciate the Pennsylvania Golf Association's efforts to encourage physical activity and spending more time outdoors."
The Junior Championship is for boys from PAGA Member Clubs and girls from Pennsylvania State Women's Golf Association Member Clubs who have not reached their 19th birthday by midnight of the final round and who have a USGA Handicap Index of 18.4 or lower for ages 14-18; 24.6 or lower for ages 12-13; and no handicap restriction for ages 11-and-under. The format is 36 holes of stroke play.
Running concurrently with the Junior Boys' Championship are the Junior Girls' and Junior Team Championship. A team consists of four eligible Junior boys from the same Member Club and three eligible Junior girls from the same Member Club.
UPMC Pinnacle is a nationally recognized leader in providing high-quality, patient-centered healthcare services in central Pennsylvania and surrounding rural communities. Its more than 2,900 physicians and allied health professionals and approximately 11,000 employees serve a 10-county area at outpatient facilities and eight acute care hospitals with 1,360 licensed beds: UPMC Carlisle, UPMC Community Osteopathic, UPMC Hanover, UPMC Harrisburg, UPMC Lancaster, UPMC Lititz, UPMC Memorial, and UPMC West Shore. The not-for-profit system anticipates caring for more than 1.2 million area residents in FY 2018. For more information, please visit pinnaclehealth.org.
The Pennsylvania Golf Association (PAGA) is the authoritative body of amateur golf in the Commonwealth of Pennsylvania. In that role, PAGA promotes growth, preserves traditions and protects the integrity of the game, in accordance with the rules adopted by the United States Golf Association. To fulfill its purpose, the PAGA conducts state championships and offers other relevant services to its members and the golfing community regarding common concerns, and assists them in promoting, perpetuating and enjoying the game.