PA Better-Ball set for White Manor CC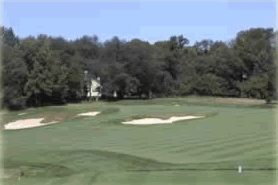 The 16th Pennsylvania Better Ball Championship will be held May 31st-June 1st at White Manor Country Club in Malvern, Pa. It will be the first Better Ball Championship held at White Manor since it has been newly redesigned and renovated.
White Manor Country Club was originally found in 1948 by two young attorneys who felt that the best way to avoid waiting for a tee time was to build their own course. The two friends purchased Paxon Hollow Golf Course and renamed it White Manor Country Club. The club's membership grew rapidly and in1958 sent out a search committee for the purpose of finding more suitable land for its members. In 1962 the club purchased land, originally granted by William Penn to the Evans family, operated for generations as a dairy farm. Bill and Dave Gordon designed the course over 165 rolling acres in the Chester County countryside.
The course has recently undergone a renovation by renowned golf course architect, Bobby Weed who also designed the Golf Course at Glen Mills. The $4.5 million renovation focused on bringing back the classic feel of White Manor. In order to do so, Weed redesigned all fairways, greens, and tees. The most noticeable change is the removal of a large number of trees, which has opened the course to stunning views of the countryside. For Weed's efforts, White Manor Country Club received the Renovation of the Year award from Golf Inc. Magazine for 2004. The newly redesigned par 71 course measures 7,009 yards and carries a course rating of 74 and a slope of 134 from the tips.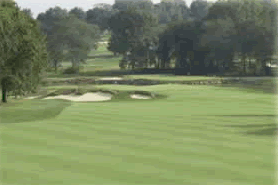 White Manor has been host to several Professional Golf events in the past. It hosted the McDonald's LPGA Championship from 1981-1986, the PGA Tour Tylenol Kid's Classic 1988-1990, 1993 and the Senior PGA Tour Bell Atlantic Classic in 1991.
The tournament, 36 holes of four ball stroke play, is open to 90 two-man teams of male amateur golfers who are members of clubs belonging to the Pennsylvania Golf Association. Entry fee is $250 per team. Entries close on Monday, May 16.
[ Back ]