66th George Dressler Publinks Championship
Heads Back to Dauphin Highlands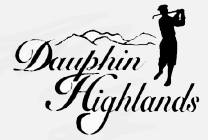 The Pennsylvania Golf Association will return to Dauphin Highlands Golf Course on May 21-22, 2005 for the 66th George Dressler Amateur Public Links Championship. Contestants will once again test the scenic, rolling, links-style course tucked away in the hills east of Harrisburg.
The Amateur Public Links is open to all male amateur golfers residing in Commonwealth of Pennsylvania, who since January 1, 2005, have been bona fide public course players. Players must also have an up-to-date USGA handicap index not exceeding 16.0. The Championship will have a Senior Amateur Division for contestants age 55 years of age and older as of May 21, 2005.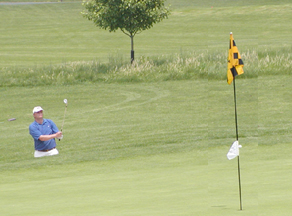 The Course measures 7,035-yards from the tips and offers a wide variety of challenges from hole to hole. Some holes feature wide open fairways guarded with large bunkers, while others wind through thick strands of trees. A common trait to most holes are the large undulating greens at Dauphin Highlands. The signature hole is the 188-yard par-3 17th. Players must hit a shot over a large, natural ravine to an undulating green protected by a series of bunkers. The course was designed by William Love and was given a "Four Star" rating by Golf Digest Magazine.
Last year's champion, Jud Gemmill of East Petersburg, Pa., carded a 1-over-par 145. Gemmill avoided having to enter into a playoff when runner-up, Greg Adams, chip from off the 18th green missed by inches. Adams had pulled within one shot with birdies at 15, 16, and 17.
Entries for the Amateur Public Links close on Wednesday, May 4, 2005. At 4:30 p.m. Entry fee is $100.
[ Back ]