Brown and Mason Putt Their Names Onto
The Mayor's Trophy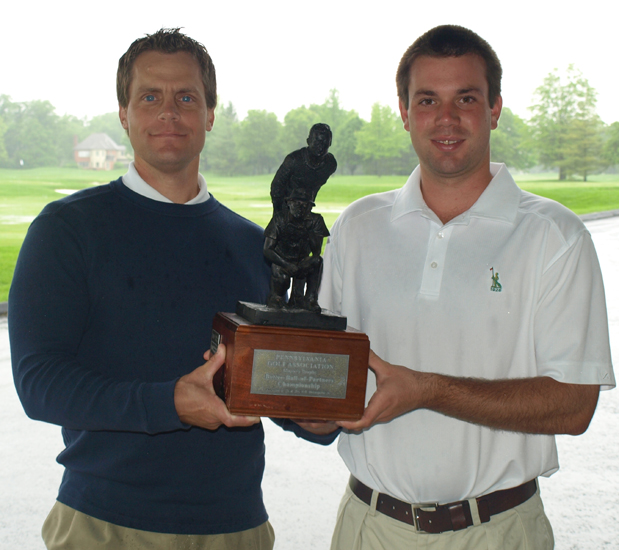 Michael Brown (left) and Andrew Mason Hoist The Mayor's Trophy
Litiz, PA – Andrew Mason and Michael Brown would never have thought that they would claim the 23rd Better-ball Championship before their second round began. However, the pouring rain and flashing lightning would prove to be far bigger opponents to the field than Mason and Brown.
Mason, of Huntingdon Valley Country Club (the 2011 Amateur Champion), and Brown, of Philadelphia Publinks Golf Association, turned in their rain soaked cards showing a course leading nine-under just minutes after two Junior contenders turned in a seven-under-par. Craig Hornberger, of Lancaster Country Club, and JD Dornes, of Meadia Heights Golf Club, confidently walked to the clubhouse with a seven-under par, not knowing that Mason and Brown were completing an epic second nine.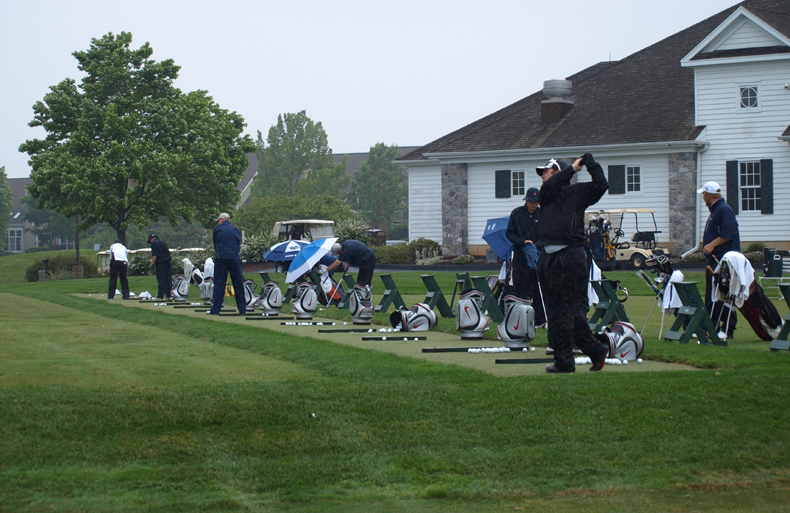 Players warming up in the rain
Mason and Brown played the perfectly manicured greens as if they had been given a road map to each putt. Brown holed an impressive seven birdies and Mason helped their championship hopes with an additional four birdies. Their round, although, did not start off as a championship round. It took Brown and Mason the first six holes to make their first combined birdie bringing them to the fateful seventh hole. On the seventh Brown and Mason would record their first of seven birdies over the next nine holes, giving them a two shot lead after the first round.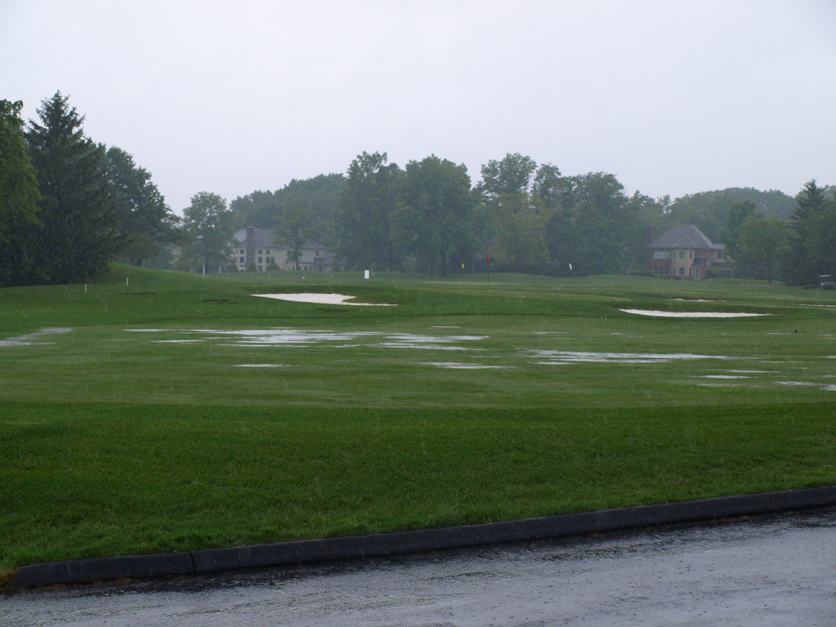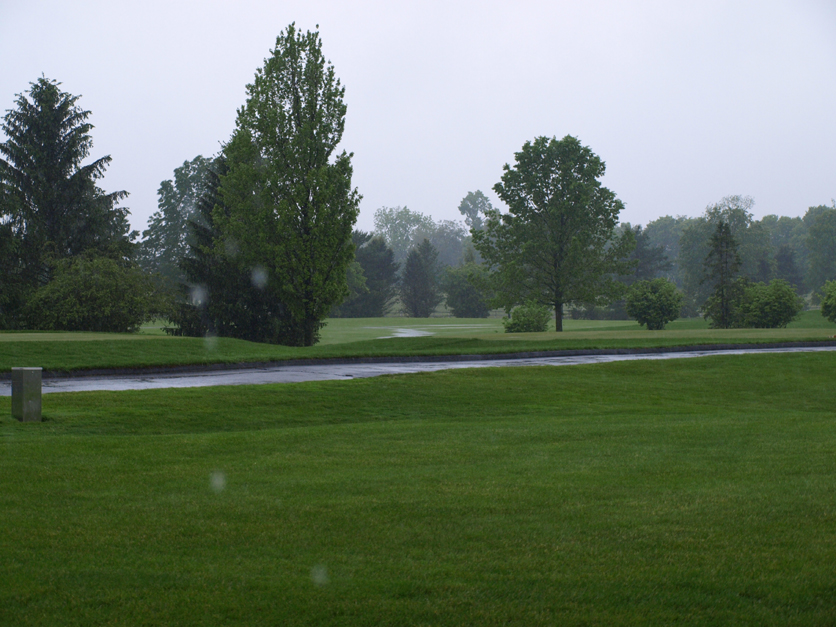 Two shots would prove to be enough, as tournament officials were forced to cancel the final round after almost two inches of rain fell on Bent Creek Country Club in 24 hours. The rain however, did not overshadow the hopes and dreams of the top four players. Hornberger and Dornes will be competing in the Junior Championship, at Hershey Country Club, in early July while Mason and Brown will be competing in the Amateur Championship, at Rolling Green Golf Club. In addition to this Amateur Championship, Mason and Brown are both strong competitors to be selected to represent Pennsylvania for this year's USGA State Team Championship.
A special thank you to the staff and membership of Bent Creek Country Club for allowing the Pennsylvania Golf Association to hold the event at their pristine facility. Special thanks to Jim Haus (Golf Professional), Steve Ehrhart (Course Superintendant), and Charles Haskell (General Managaer) and their entire staff for their flexibility with the weather, and providing a truly professional atmosphere.
[ Back ]