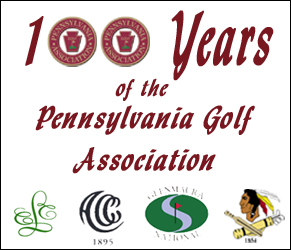 On Feb. 19, 1909, six gentlemen gathered at the Rittenhouse Club for the purpose of forming a state golf association. Those present were Messrs. Frederic Byers and John Moorhead, Jr., of Pittsburgh and Messrs. Robert W. Lesley, Howard W. Perrin, Dr. Simon Carr and Harrison Townsend of Philadelphia. The formal name of the association, agreed upon at this first meeting, was the Pennsylvania Golf Association.
It was first ordered that the formal organization take place at the time of, or prior to, the date of the Lesley Cup. The main purpose of this organization was to establish the first state championship tournament, which was to be held around the same time as the Lesley Cup. There would be a qualifying round of 36 holes and the event would be played on the Saturday prior to the Lesley Cup. Match play was to take place the following week. Huntingdon Valley Country Club held the first Amateur Championship and Harold B. McFarland, a Huntingdon Valley member, defeated A. W. Tillinghast of Philadelphia Cricket Club for the title. There were 52 entrants.
Membership eligibility to the Pennsylvania Golf Association was open to any golf or country club whose links were situated in the state and shall have duly qualified as a member of the United States Golf Association (USGA). The dues for each club in 1909 were $10, which entitled one delegate from each club to vote either in person or by proxy. The sum of $2 was fixed upon as the entrance fee for the State Championship.
CENTENNIAL CELEBRATION EVENTS
To mark this milestone we have scheduled four celebration events across the Commonwealth for our fellow players, committee members, volunteers and, most importantly, those members of the many clubs who have hosted events over the years. The four exceptional clubs that have agreed to host these events are: Lancaster Country Club, Glenmaura National Country Club, Allegheny Country Club, and Philadelphia Cricket Club.
Mr. R. Jay Sigel, PGA Champions Tour Player and arguably the top amateur golfer ever born and raised in Pennsylvania, has agreed to be our Honorary Chairman. Sigel's amateur credentials are remarkable. He was a two-time U.S. Amateur Champion, a three-time U.S. Middle-Amateur Champion and a representative of the U.S. Walker Cup team nine times, including twice as a captain in 1983 and 1985. He was an 11-time Pennsylvania Amateur Champion, a four-time Pennsylvania State Open Champion and two-time Pennsylvania Junior Champion.
We would like to invite everyone to join in the celebration, come out and play some golf, reminisce in old memories and rekindle golf friendships. If you can't make it for golf, please join us for cocktails and hors d'oeuvres at one of the four fantastic venues.
Click here to be directed to the on-line entry, or Click here to download a paper entry and send it in with payment.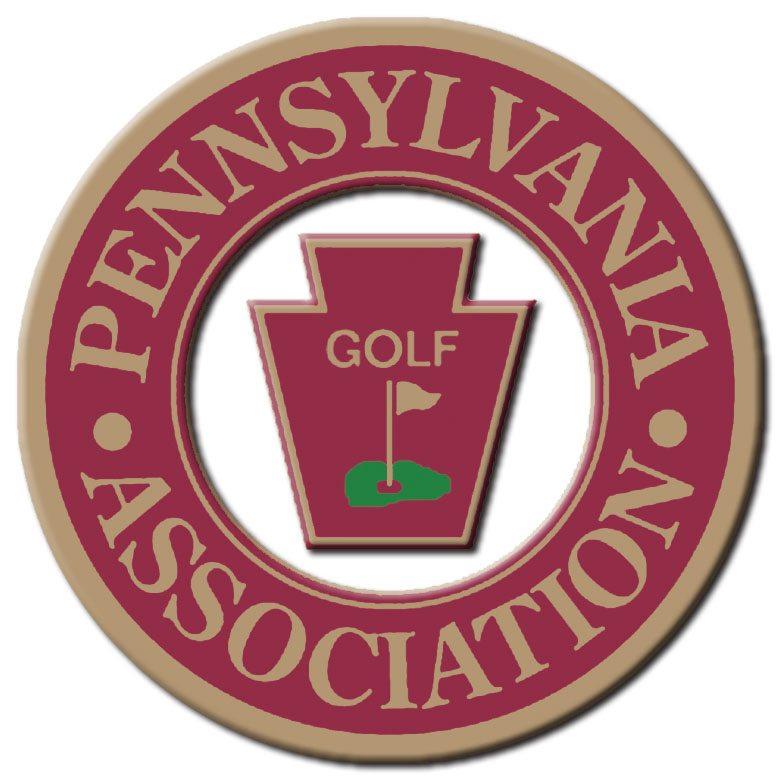 [ Back ]