Local Knowledge Leads O'Brien to Sigel Medalist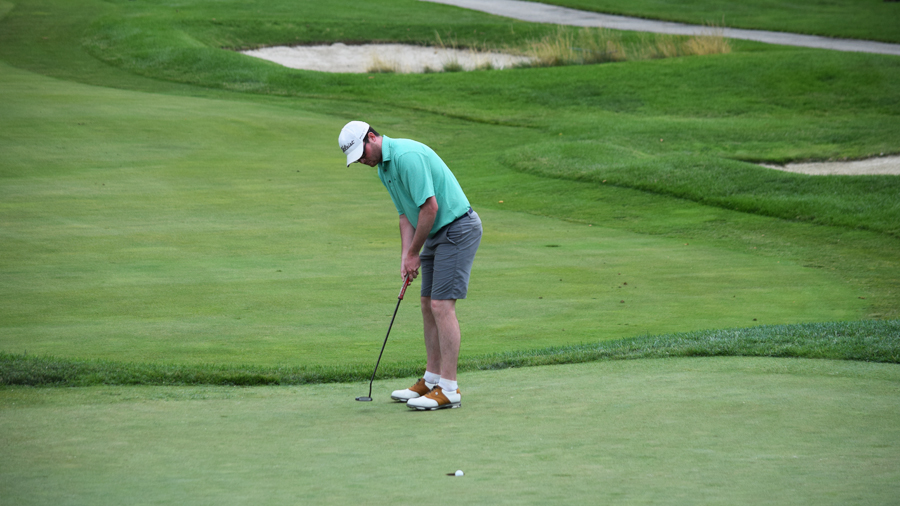 HAVERTOWN, Pa. - Llanerch Country Club is not Michael O'Brien's home course. But the 21-year old Bala Golf Club member plays out of St. Joseph's University, which has claimed Llanerch as its home since 1959. As a result, O'Brien has had plenty of rounds at LCC both during the golf season as well as this summer, and that local knowledge paid off in a big way, as O'Brien fired rounds of 67-66 to claim medalist honors at the 16th R. Jay Sigel Amateur Match Play. O'Brien's score of 133 (-9) topped Hannastown Golf Club's Mark Goetz by a stroke, and he heads into Tuesday's match play Round of 16 as the top seed.
"It's been so firm here lately that when the rain came out this morning, that meant you could attack it," O'Brien said.
O'Brien began Monday's first round in a steady rain on the back nine of the Alexander Findlay layout, and he wasted no time getting to red numbers. He birdied the par-4 10th hole en route to 5-under par 30 on that side before cooling down a bit on the final nine to post 67. That opening round included a 35-footer for birdie on No. 15, as well as a birdie on the par-3 17th, which O'Brien said was his first-ever red number on that hole.
For the afternoon 18, O'Brien again started strong on his opening side, with three birdies on the front. He followed that with another trio of birdies against a lone bogey on the back side, finishing with a flourish with a three on the closing par-4 18th hole.
"That was the first time I've ever laid up on that hole," O'Brien said of the 296-yard finishing hole, where his tee shot ended up 87 yards from the pin. "Based on that result, I might have to do it again."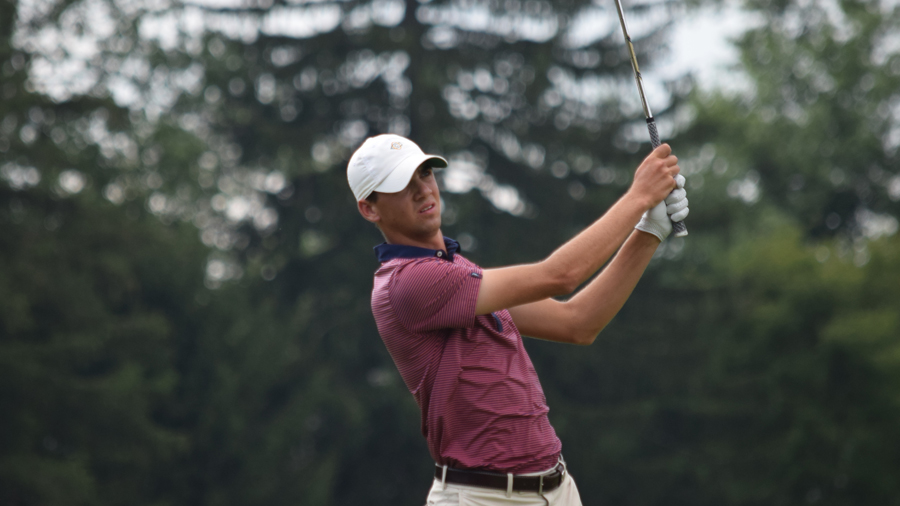 Goetz, who plays on the West Virginia University golf team, had the low round of the day with his morning round of 7-under par 64. That was even more impressive considering he had only seen the golf course briefly on Sunday. The round, which featured five birdies and an eagle, put him at the top of the leaderboard heading into the afternoon.
"I buzzed around here in two hours yesterday, but that was my first look at the golf course," said Goetz. "I just wanted to come out and make match play."
That goal was nearly locked in after the morning round, but Goetz didn't slow down in the afternoon, with a solid score of 1-under par 70 to clinch the No. 2 seed.
"Match play is a completely different game," Goetz said. "A lot of it depends on who you're playing. I won't really pay much attention to what my opponent is doing until we get to the back nine."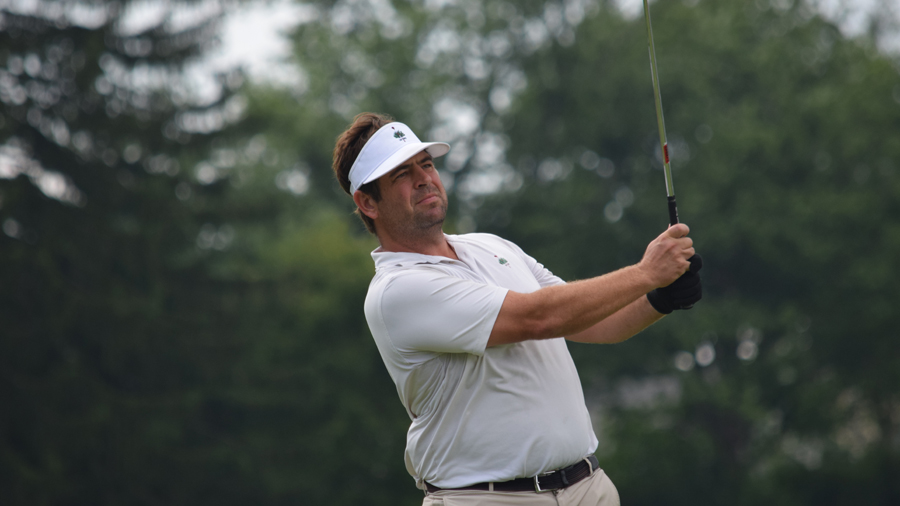 Merion Golf Club's Tug Maude and Green Valley Country Club's Ben Feld tied for third place in qualifying with a 4-under par score of 138. Llanerch's own John Lalley is the fifth seed after shooting consecutive rounds of 70.
Two-time defending champion and six-time event winner Nathan Smith qualified for match play by rallying for an afternoon 69 after starting his day with a 74.
A 5-for-3 playoff was held for the final spots in match play. Advancing on the fourth playoff hole were Dawson Anders of Indian Valley Country Club, Louis Olsakovsky of Hickory Heights Golf Club and Eric Williams of Honesdale Golf Club.
Round of 16 matches will begin at 8 a.m. on Tuesday morning.