Women's Amateur at Cricket Delayed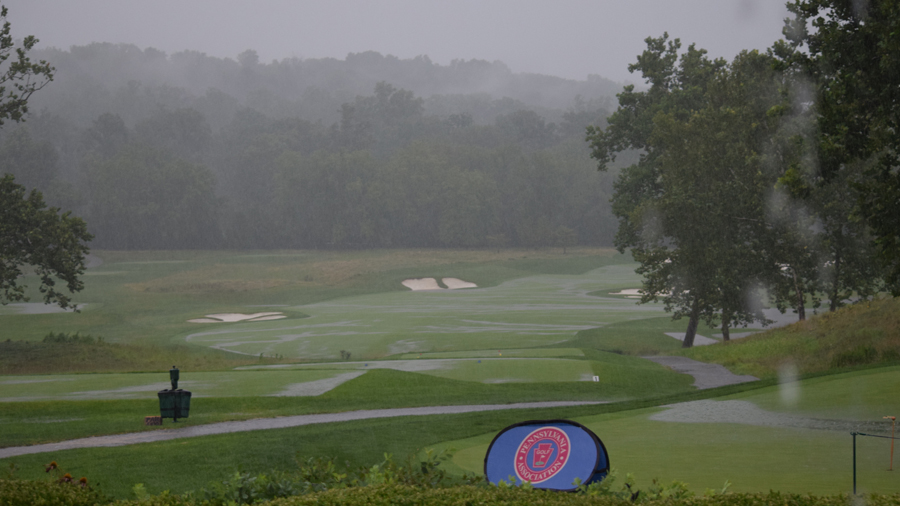 Updated at 5:47 p.m. Wednesday, August 7
Thank you for your patience on day one at the 83rd Women's Amateur Championship. We were hopeful to get more golf in today following our delay at 2:42 p.m., but Mother Nature had other plans.
We are optimistic for an 8:00 a.m. resumption of play tomorrow morning so we ask that everyone still on the course be at the club and prepared in the cart staging area to return to their playing positions by 7:45 a.m. Should there be any further delay due to overnight storms, we will notify players via email as soon as possible. Please be sure to monitor email.
Upon completion of play in the Amateur division (the final group is currently on hole 10), we will conduct a playoff if necessary and begin Amateur Division matches immediately off of the 1st tee.
We anticipate the first matches in the 2nd Flight of the Amateur Division to be starting off #1 at 9:45 a.m.
Order of Matches on Thursday morning all off the 1st tee:
2nd Flight Amateur (approximately 9:45 a.m.) (Flight of 11, there will be 5 byes)
1st Flight Amateur (full bracket of 16)
Championship Flight Amateur (full bracket of 16)
1st Flight Senior (bracket of 15, there will be one bye)
Championship Flight Senior (full bracket of 16)
Championship Flight Super-Senior (full bracket of 8)