DICK'S Sporting Goods Welcomed as Title Sponsor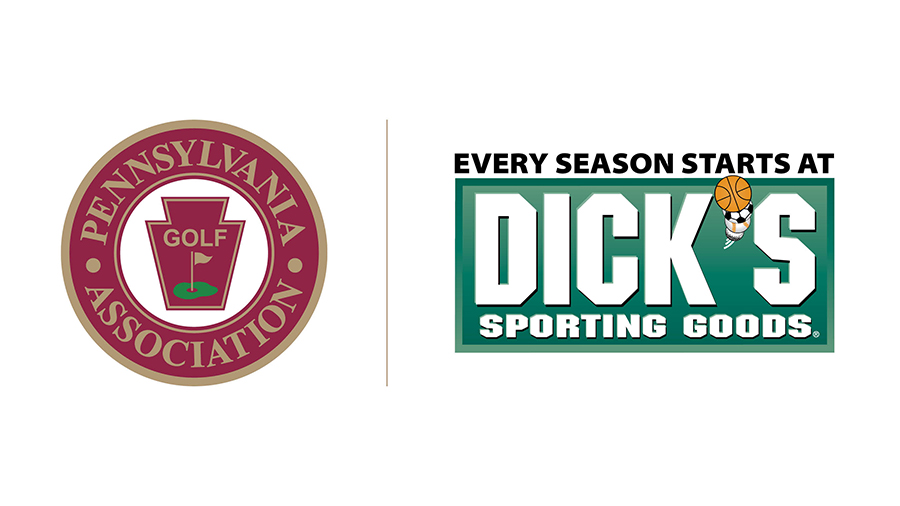 BROOMALL, Pa. (February 12, 2020) - The Pennsylvania Golf Association is proud to announce a partnership with DICK'S Sporting Goods in support of all Association Championships and qualifying events.
"It is an honor to partner with DICK'S Sporting Goods as title sponsor as we move into the 2020 season, which will feature the inaugural Senior Open Championship. We look forward to working together to continue to promote championship golf in Pennsylvania," said Jason Barkley, the Association's president.
DICK'S Sporting Goods will be the title sponsor for every event on the Pennsylvania Golf Association schedule. In addition, they will join event host UPMC Pinnacle in support of the Junior Championship and Women's Amateur Championship, as well as other Harrisburg-area qualifying events.
"As the nation's number-one golf retailer, we're proud to support the game here in our home state of Pennsylvania," said Kevin Pavlick, Director of Golf Marketing, DICK'S Sporting Goods. "Our company has a long history of supporting the game of golf and initiatives to help grow the game. This partnership with the Pennsylvania Golf Association will allow us to continue that tradition."
DICK'S Sporting Goods is the nation's leading omni-channel retailer with more than 720 locations nationwide, offering top-of-the line brands and products in-store and online. The Company also owns and operates nearly 100 Golf Galaxy locations across the country, which offer a complete range of golf services from PGA and LPGA professionals, certified fitting experts and club technicians.
The Pennsylvania Golf Association (PAGA) is the authoritative body of amateur golf in the Commonwealth of Pennsylvania. In that role, PAGA promotes growth, preserves traditions and protects the integrity of the game, in accordance with the Rules adopted by the United States Golf Association. To fulfill its purpose, the PAGA conducts state championships and offers other relevant services to its members and the golfing community regarding common concerns, and assists them in promoting, perpetuating and enjoying the game.