Knapp captures fourth consecutive Senior POY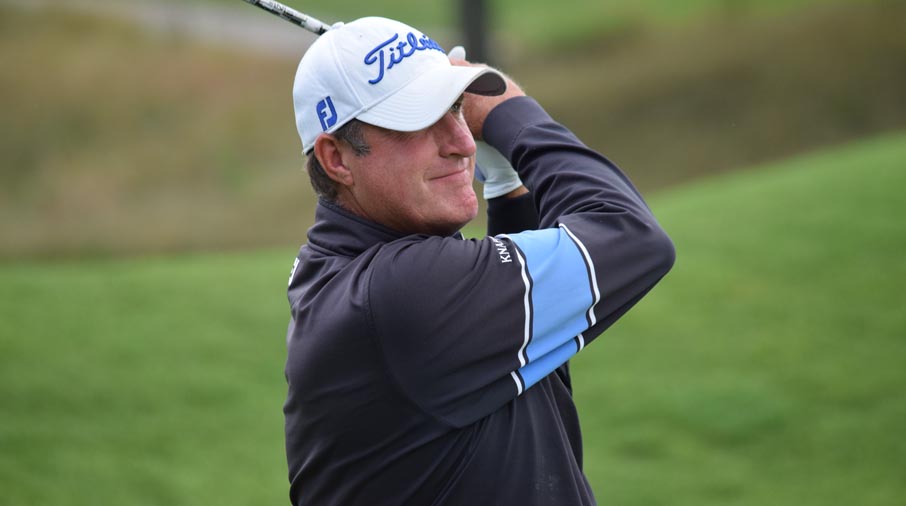 Sean Knapp, Hannastown Golf Club
Sean Knapp didn't do the math until after he got home from the Art Wall, Jr. So when pencil met paper and the tallies were calculated, Knapp was pleasantly surprised to see it was he who landed atop the Senior Player of the Year standings for a fourth consecutive season.
The Hannastown Golf Club member outpointed good friend David Brown of St. Clair Country Club 587.5 to 465 points.
"It's a special award to win because it recognizes your body of work for the year," said Knapp, 58, of Oakmont, Pa. "I think one of the things that makes winning an award like this precious is that there is a limited window to achieve it as a senior. It's not like when you are 25 years old and you figure there are still plenty of chances to win things. There's also more and more quality players coming into the senior ranks and you've got to try and grasp every opportunity."
In the Art Wall, Jr. at Moselem Springs Golf Club, Knapp carded a final-round 67 to rally from four shots back after Day One for the victory. He defeated Brown, who was the first-round leader, by a stroke to earn the 187.5 Senior POY points. Knapp vividly recalls his final hole (No. 18, par 4, 435 yards). His second shot landed in the left greenside bunker. After splashing out of the sand, he was forced to drain a 15-foot par save – which he did.
"At that point, I was trying to finish strong," said Knapp. "With GolfGenius and everybody entering scores on the phone you knew where you were on the leaderboard. I knew every stroke was precious. I didn't want to face a five-hour drive home knowing I made a bad bogey on the final hole."
Knapp earned a bushel-full of points in the Senior Amateur Championship at Stonewall (North) Aug. 3. He carded an opening round of even-par 70, two shots behind Chris Fieger, Sr. of Philadelphia Publinks GA. Knapp was the two-time defending champion and in good position with 18 holes left to defend. However, Hurricane Isaias landed in the area and washed out Round 2 and Knapp's opportunity. A second-place finish did equate to 250 POY points.
"I was a little disappointed going for the three-peat to not have that next day but at the same time Chris played great," said Knapp. "It's always nice to have a second round just to just to see how you react to the situation of tournament golf."
Knapp's tallied points in three other events. Ironically, he and Brown captured the Senior Four-Ball Championship Aug. 31-Sept. 1 at Southpointe Golf Club. Both earned 75 points. He earned 25 points in qualifying for the U.S. Amateur Four-Ball Championship with Rick Stimmel and 50 points for competing in the U.S Amateur Championship at Bandon Dunes.
"Bandon had some of the best vistas you'll ever see," Knapp said.
When asked about what the future might hold.
"I would like to think I have a few more years left in me," said Knapp. "I'm hopeful 2021 will return to some sort of normalcy golf and health wise."
W.C. Fownes, Jr. was the quintessential amateur golfer who led by example and whose good influence - personal and institutional - was extensive. W.C. Fownes' major golf credits include being a Pennsylvania Amateur and U.S. Amateur Champion, Walker Cup organizer, player and team captain, and USGA president.
The William C. Fownes, Jr. Senior Player of the Year Award is given to the player that exemplifies the highest standards of excellence on the golf course in skill, sportsmanship, and etiquette in the Commonwealth of Pennsylvania.