Abel and Gorman Top Women's Four-Ball Field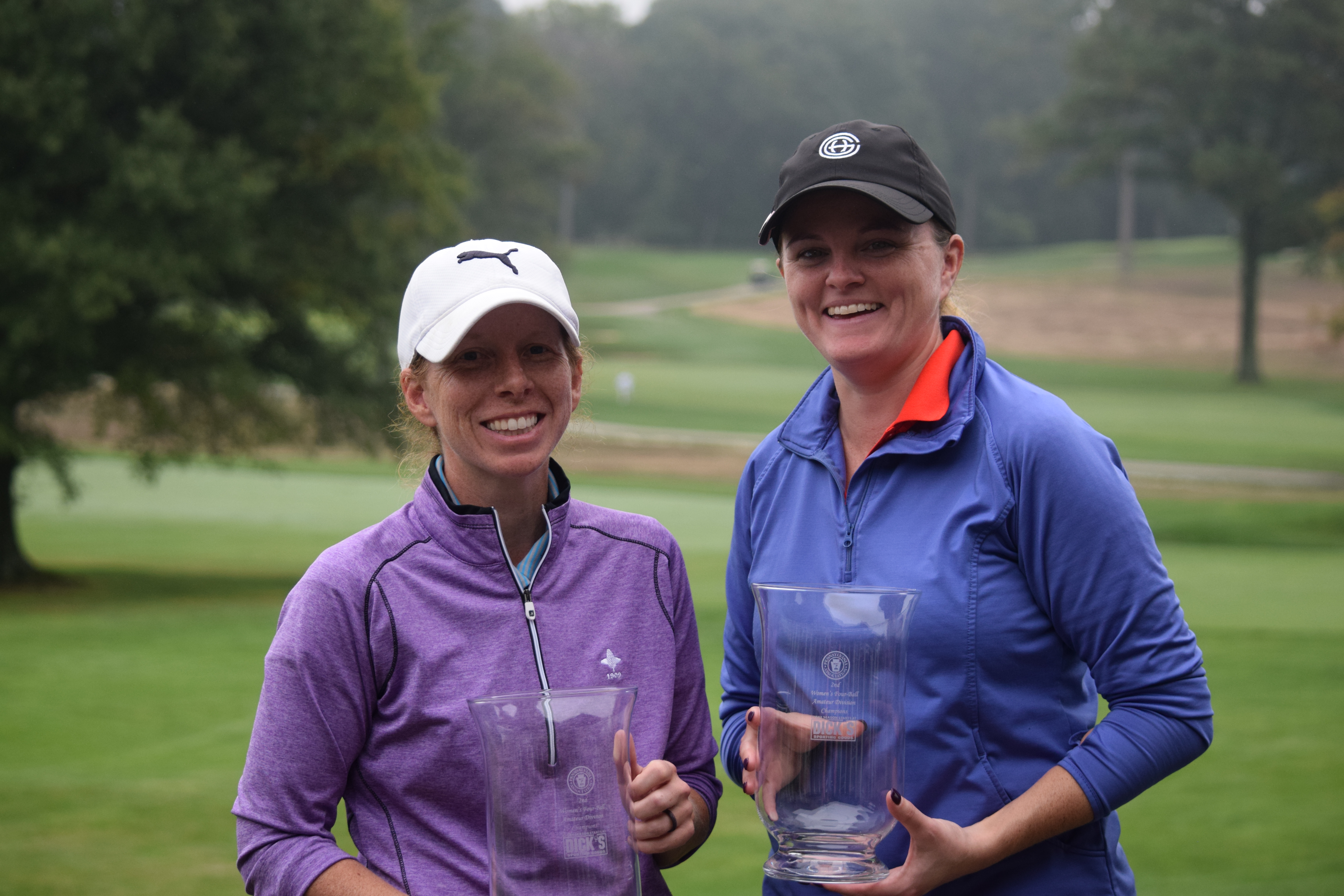 WAYNE, Pa. - Jocelyn Abel and Molly Gorman dominated the Amateur division of the 2nd Pennsylvania Women's Four-Ball Championship as the duo shot a 36-hole gross score of 146 (+6) to win by 14 strokes over their nearest competitors and claim the championship, which was presented by DICK'S Sporting Goods. The Senior division saw equally impressive play, as the team of Lisa McGill and Karen Siegel shot a 5-under par 135 to take the title by three shots.
Abel, of Regents' Glen Country Club, and Gorman, of Wyoming Valley Country Club, shot a 74 in Monday's opening round, putting them up by 10 strokes, and they cruised to victory on Tuesday with a second round 72. Monday's round featured an impressive run of four straight birdies by Gorman on holes 15 through 18. She added three more birdies on Tuesday and added to her trophy collection with her second PAGA title, as she also won the 2020 Women's Middle-Amateur.
McGill and Siegel, meanwhile, shot 68 in Monday's first round and trailed Nicoll Keeney and Melana Regan by two strokes before rallying on Tuesday. Where Monday's trip around the Donald Ross design saw the team card three birdies and just one bogey, Tuesday's winning performance featured four birdies, including a clutch one by Siegel on the par 3 17th to help the team to the win.
Keeney and Regan shot 72 on Tuesday to finish at 138 (-2), tied for second place in the Senior division with Stephenie Harris and Megan Grosky McGowan. In the Amateur division, Julia Genuardi and Dominique Marchese placed second with a score of 160.
In the net divisions, Abel and Gorman were still tops for the Amateur division at 10-under par 130, while Keeney, of Philadelphia Cricket Club, and Regan, of Downingtown Country Club, were lows in the Senior Division with an 11-under par 129.