Women's 2021 Players of the Year Announced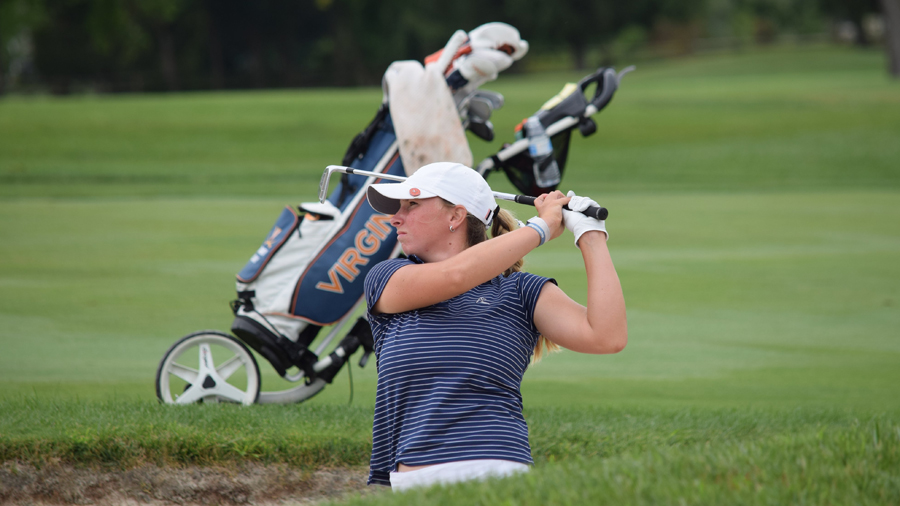 Broomall,PA - Winning a Player of the Year award should always be special. But when that award is named after someone who has made a significant impact, it means even more. That proved evident in the Pennsylvania Golf Association's 2021 Women's Player of the Year honors, which went to Jennifer Cleary, Lisa McGill and Barbara Pagana.
Cleary, a standout golfer at the University of Virginia, won the inaugural Carol Semple Thompson Women's Amateur Player of the Year with 350 points, due to her runaway victory in the Women's Amateur Championship at Sunnybrook Golf Club. Cleary's three-day score of 12-under par was 16 shots clear of the field. And now, she gets to share her name with one of the legends in golf in not just the commonwealth, but in the nation.
"I love that I can put my name next to hers," said Cleary of Thompson. "One of the great things about golf is that it has such a rich history and you get to meet all of these people and they can tell you their experiences in the game. I'd love to meet her someday but it's very cool to be the first person to win this award."
Cleary dominated the field at Sunnybrook, capping off an excellent summer that included a third place finish at the Western Amateur. She credited the competition among her fellow Cavaliers as motivating her throughout the season.
"We have 10 players who could all be in the starting lineup," Cleary said of the UVA team. "There's constant competition among our team and that makes us all better."
Cleary still has a way to go to catch up to Thompson, a World Golf Hall of Famer who won the Pennsylvania Women's Amateur a record 22 times plus seven USGA titles in her storied career, but the 2021 season is a great start.
McGill, of Sunnybrook Golf Club, is the winner of the first-ever Connie Shorb Women's Senior Player of the Year award. A personal connection with Shorb makes that even more significant for McGill.
"Connie is a friend," said McGill. "To receive this feels very special. When thinking about golf and specifically the PSWGA, Connie put her heart and soul into it for three decades."
The other part of McGill's honor that pleased her was to win based on her victory in the Senior division of the Women's Amateur Championship, which was contested on her home course.
"Yes, it's much more special to win at home," McGill remarked. "And I'm grateful to Sunnybrook Golf Club for continuing its long history of contributing to Pennsylvania amateur golf."
McGill paced the Player of the Year field in the Senior division with 425 points. In addition to her win at Sunnybrook, she also teamed with Karen Siegel to win the Senior division in the Women's Four-Ball at St. Davids Golf Club.
"I stay motivated because I love to play the game," said McGill. "The competition is fun, and of course, the nature of golf makes you think you'll be better tomorrow!"
For Barbara Pagana, her path to the 2021 Super-Senior Women's Player of the Year, similar to Cleary and McGill, ran through Sunnybrook. Pagana, of Huntsville Golf Club, rallied to win the Super-Senior division at the Women's Amateur by four strokes after her second round even par 73 was six shots better than anyone else in the division.
"Winning this award is a tremendous honor," said Pagana. "I base a lot of my game off of my feelings and I knew I had a good season but I had no idea it would lead to this."
Even more impressive was her success at Sunnybrook, since she had never stepped foot on the property prior to that event.
"Sunnybrook was an amazing golf course with very challenging bunkers," said Pagana, who topped her competitors with 425 points in the standings.
Congratulations to all three of our winners!