2022 Women's Player's of the Year Announced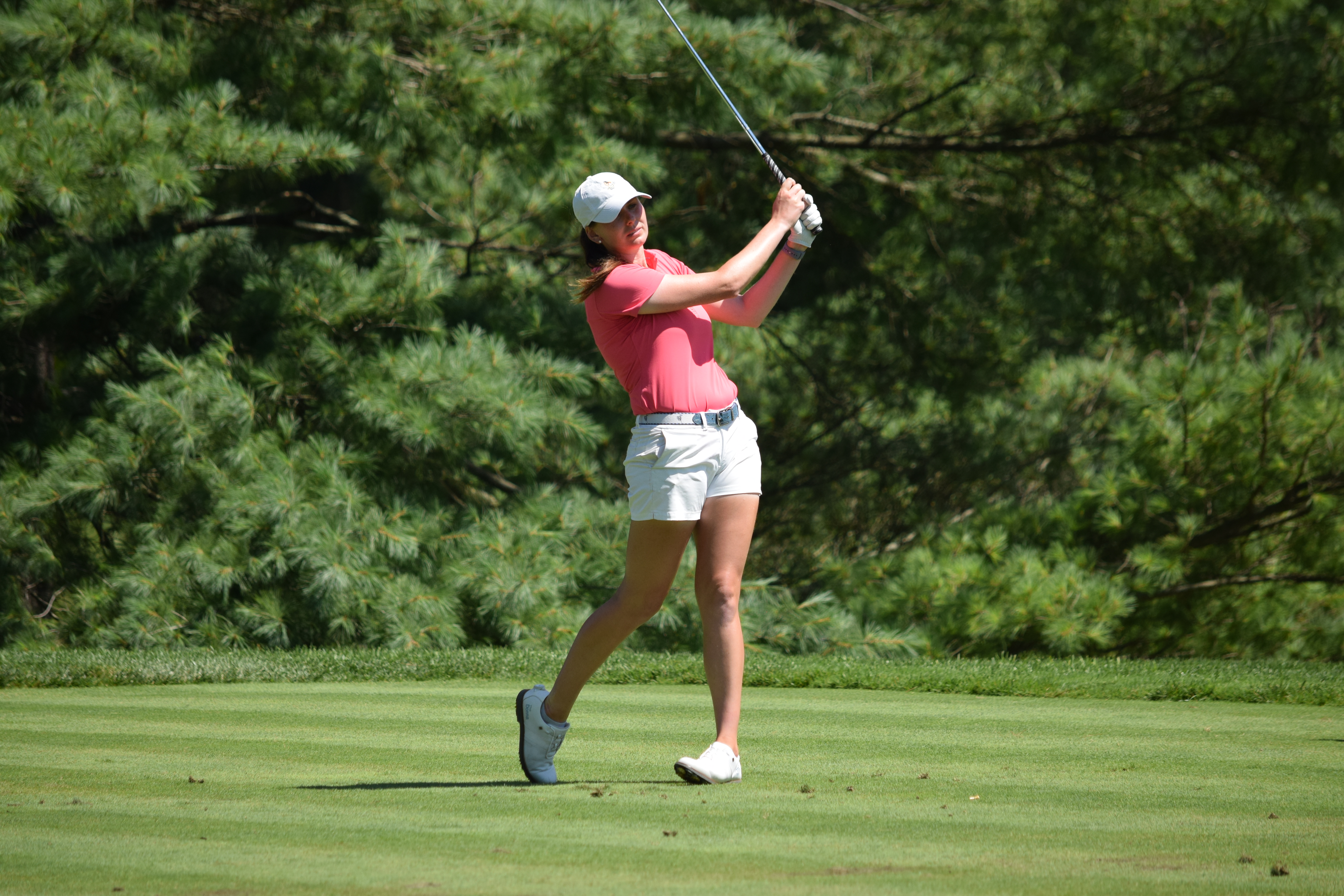 Broomall, Pa - With so many great women's amateur players in the Commonwealth of Pennsylvania, Jackie Rogowicz understands what success at the statewide level means. That's why the 2022 Carol Semple Thompson Women's Amateur Player of the Year honor is so special to the Yardley Country Club standout.
"I'm lucky to play in a state with so many good players," said Rogowicz, a former Penn State women's golf team member. "This is a huge honor and the consistency was great for me."
Rogowicz earned 450 points to finish atop the points standings, highlighted by her win in the 86th Pennsylvania Women's Amateur Championship at historic Lancaster Country Club. Playing at a venue that has hosted (and will host again soon) the U.S. Women's Open, Rogowicz was the only player under par after three rounds, finishing at 3-under to win by seven strokes.
"After winning that event in match play in 2019, it was great to win it this time in the stroke play format," said Rogowicz.
In addition to her success in the Women's Amateur, Rogowicz also earned 100 points for her strong showing at the 2022 U.S. Women's Mid-Amateur at Fiddlesticks Country Club in Fort Myers, Fla., where she advanced to match play and won a pair of matches before falling in the Round of 16 despite being the youngest player in the field.
Joining Rogowicz in the year-end honors are Lisa McGill, repeat winner of the Connie Shorb Senior Women's Player of the Year award and the pair of Liz Haines and Barbara Pagana, who are co-winners of the Super-Senior Women's Player of the Year honor.
McGill has now won the award in both years since it was renamed in honor of Shorb.
"Grateful is my mantra," said Sunnybrook Golf Club's McGill. "The highlight for sure for the PAGA schedule was the State Amateur at Lancaster."
McGill triumphed at Lancaster, winning the Senior division by shooting a 36-hole score of 5-over par to win by three over Karen Siegel. That victory earned her 350 of the eventual 700 points that she captured in the season-long standings. The other points came from her performance in the U.S. Senior Women's Open at NCR Country Club in Kettering, Ohio, where McGill not only qualified for the championship proper but then made the cut among a group of LPGA professionals.
"I met so many outstanding gals who you're used to watching on TV and then to actually be on the practice putting green with them chatting it up was great!" said McGill.
Haines and Pagana added to their already historic resumes by sharing the 2022 Super-Senior Player of the Year honors. Each woman earned 350 points. Haines won the Super-Senior division at Lancaster CC in the Women's Amateur by three strokes over Pagana to accumulate her points in the overall standings.
"Sharing this prestigious award with a dear friend is an honor," said Haines, of Merion Golf Club. "Winning the State Amateur at Lancaster was a highlight for me this year."
Pagana, who won the award in 2021, tied Haines by virtue of her second place finish at Lancaster as well as her victory in the Women's Senior Match Play in May at Carlisle Country Club.
"The highlight of my season was meeting some new people and enjoying the great golf courses that the PAGA has made available to us," said Pagana, of Huntsville Golf Club. "I know there are some great players out there so I am especially proud of this award.