Sunnehanna Amateur Exemption Announcement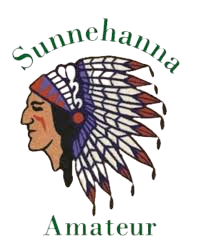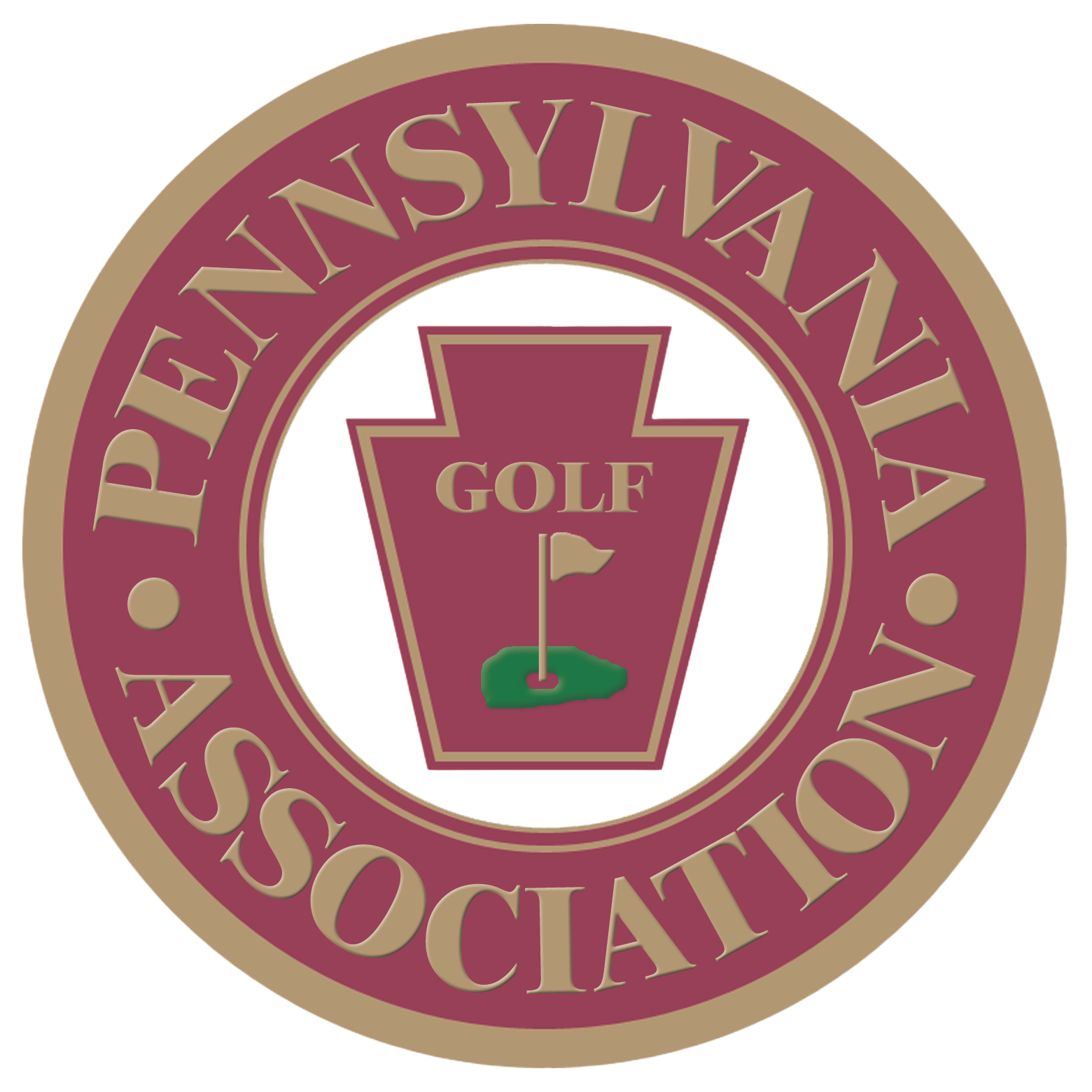 Sunnehanna Amateur Extends Exemption to Pa State Amateur Champion
For Immediate Release……………………………………………May 1, 2023
Johnstown, Pa-The Sunnehanna Amateur announces it's plan to annually extend an automatic exemption into their tournament to the winner of the previous year's Pennsylvania State Amateur Championship beginning with the 2023 Sunnehanna Amateur. Arguably one of the most prestigious amateur golf championships in the country. The Sunnehanna Amateur has been contested at the Sunnehanna Country Club since 1936 and since that time, it's list of former champions and contestants is a who's who of golf history in the United States.
The announcement was extended to Pennsylvania Golf Association President Annie Vanzant by Sunnehanna Amateur Co-Chairmen John Yerger.
"The Sunnehanna Amateur felt with the potential changes in qualifying for the United States Amateur, it was important that we do all we can to support championship golf in Pennsylvania. By providing an automatic exemption into our tournament, we hope it will incentivize the top players to compete in the most important amateur championship for the entire state", said Yerger. A former member of the Pennsylvania Golf Association executive committee and currently a member of the championship committee of the West Penn Golf Association.
"We have proudly provided an automatic exemption to the West Penn Amateur Champion since we went to stroke play in 1954 and will, without hesitation, continue to do that as well". He added.
Yerger highlighted that the Sunnehanna Amateur has had numerous champions that have come from Pennsylvania. Among them: Arnold Palmer, Jay Sigel, Nathan Smith, Bill Hyndman, Buddy Lutz and Greg Lesher.
"Nothing would make us happier than to see another champion from our state, continued Yerger.
Recently, the USGA announced some changes to its qualification procedure for the US Men's, Women's and Junior Boys and Girls Championships. Some of those changes involve exemptions for players who win tournaments with very strong fields.
Yerger commented that "We congratulate Jason Barkley on assuming the reins as the new Executive Director of the Pennsylvania Golf Association, it has been great working with him. We also thank President Annie Vanzant, past Pennsylvania Golf Association Presidents Paul Romano and Chick Wagner, Pennsylvania Golf Association. executive committee members Bob Ford and former Sunnehanna Amateur Co-Chairman Jim Hargreaves."
The 2023 Sunnehanna Amateur will be contested June 14th thru 17th at the Sunnehanna Country Club just outside of Johnstown, Pa.
The Pennsylvania Amateur Championship will be contested over 54-holes July 31-August 2, 2003 at the Pittsburgh Field Club. Prospective contestants can enter at www.pagolf.org.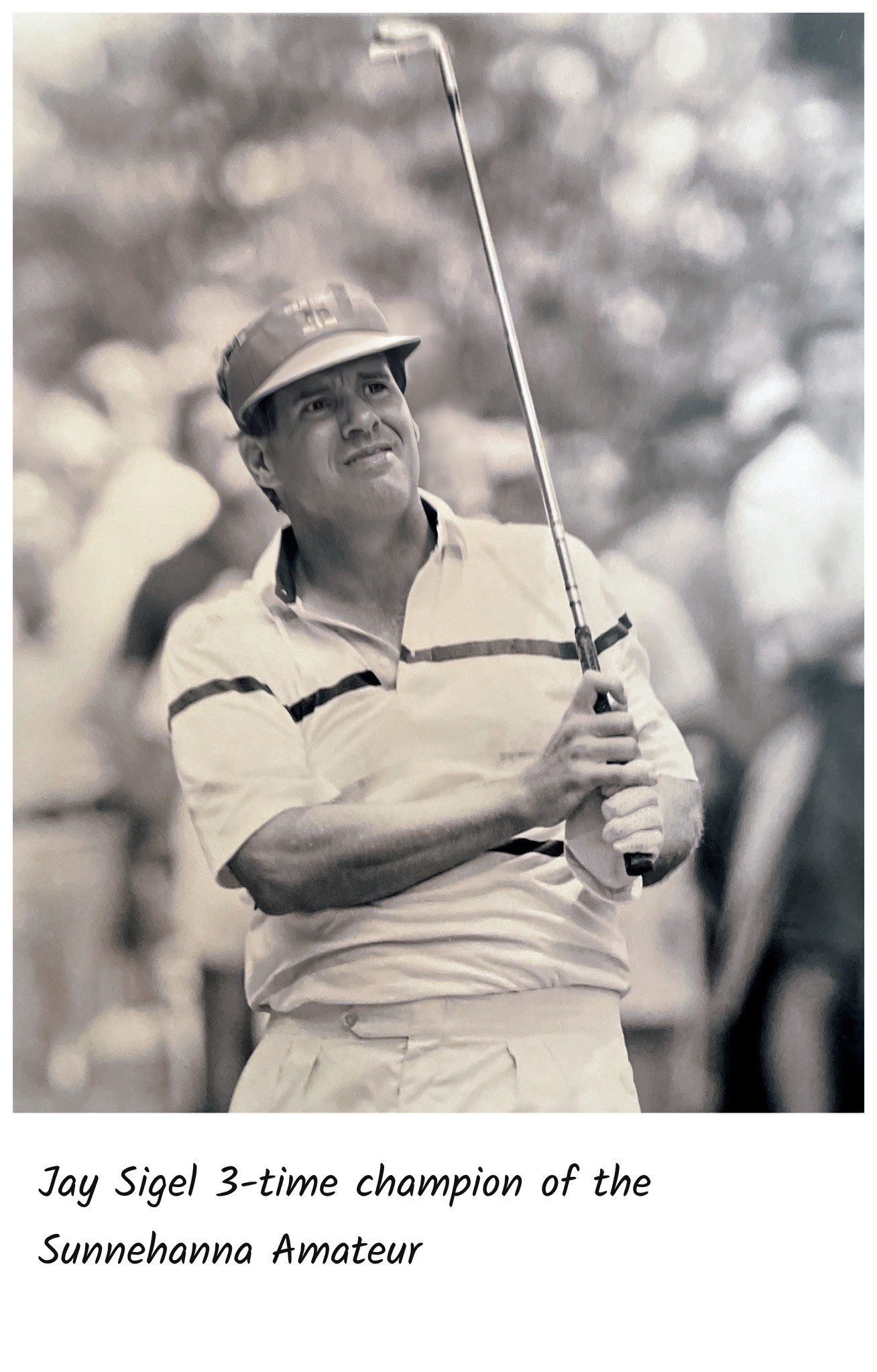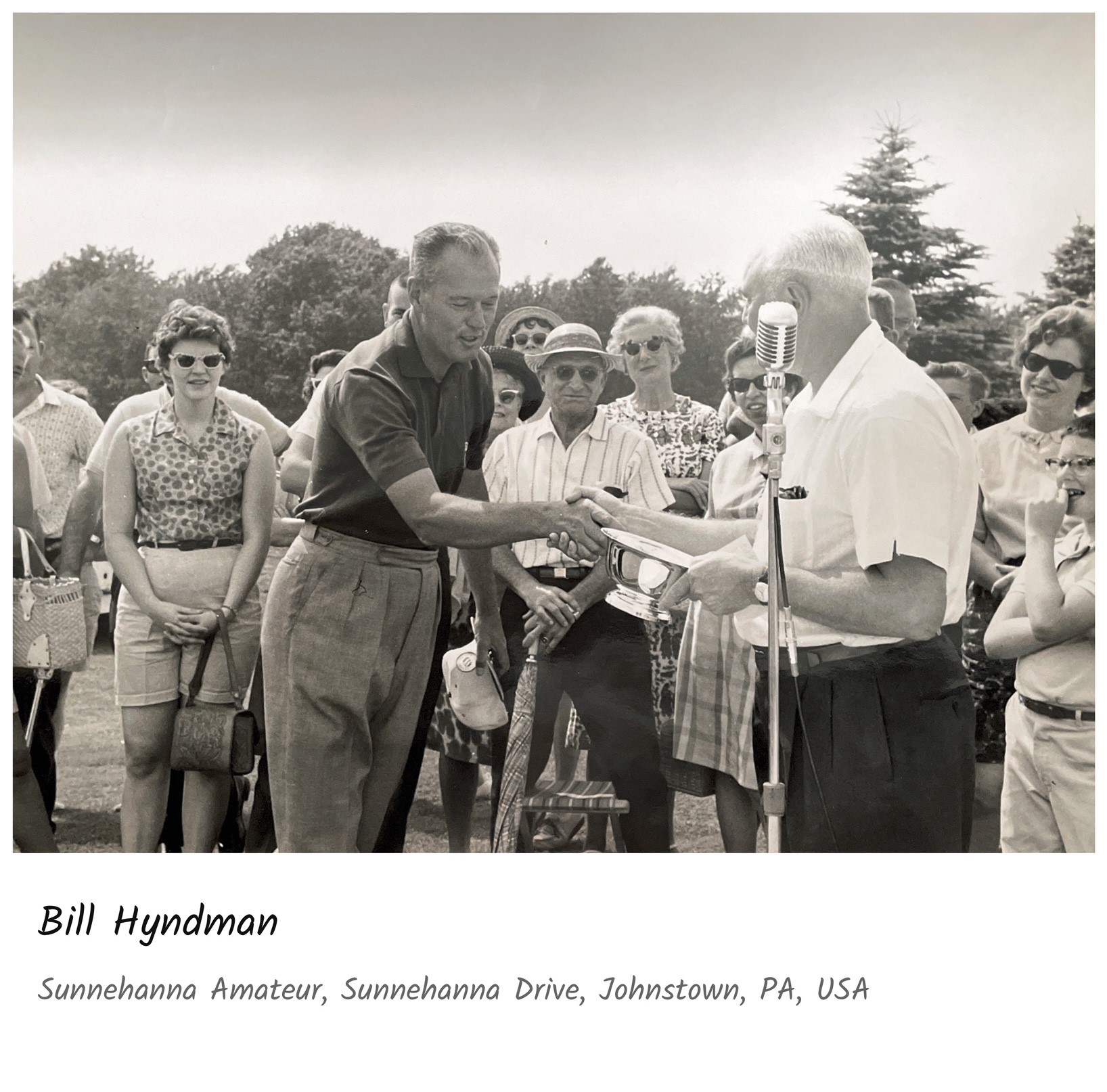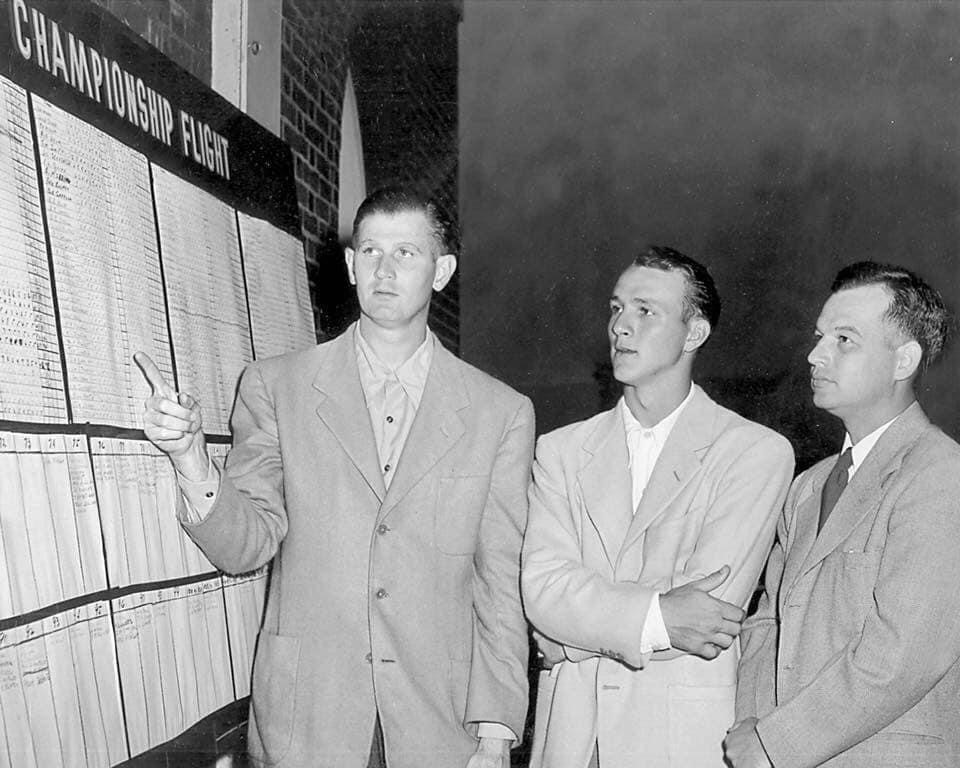 Arnold Palmer (Middle), Sunnehanna Amateur Champion