Ava O'Sullivan Wins Girls Junior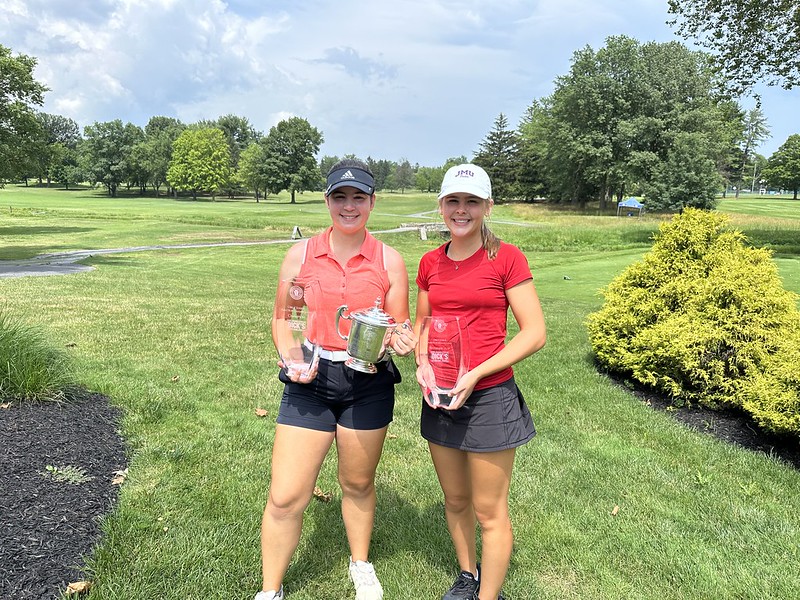 Lebanon, PA- The 68th Pennsylvania Junior Girl's Championship, hosted by historic Lebanon Country Club, featured 43 of the top Junior Girls in the state including the defending champion Mary Dunigan.
The field was scheduled to face a new 54-hold format, but it was the weather that proved to be the biggest challenge to the players. The weather system that was gripping the area caused numerous lightning delays and caused the event to be shortened to 36-holes.
Day 1
After a long day 1, with some groups spending over 9 hours playing 18 holes due to lighting delays, Ava O'Sullivan and Kayley Roberts held the lead with a score of 71, 1-under par. They were closely pursued by White Manor's Clarissa Leung and Hannah Rabb, the 2022 2A PIAA Champion and James Madison Commit, at even par, 72.
As day 2 began, the field knew it was likely that there would be more delays from the storms that were headed in their direction. In round 2, Ava O'Sullivan, who will play for Bowling Green State University this fall, opened a 4-shot lead after making 4 birdies and only one bogey during her round, with 3 birdies in the final 6-holes. An additional storm hit the area just as round 3 started. This additional delay made it impossible to complete the 3rd round so the event was shortened to the 36-holes completed. O'Sullivan credited her steady ball striking and ability to handle the adverse conditions to earn her the 68th Pennsylvania Junior Girl's Championship. Hannah Rabb's 72 matched her score from round 1, finishing the tournament at even par and earning second place.
In the Team Championship Jillian Burks and Clarissa Leung successfully won the team championship for White Manor Country Club.
The Pennsylvania Golf Association would like to thank the staff and membership at Lebanon Country Club for the hospitality shown in hosting the event. Thanks as well to DICK's Sporting Goods for their sponsorship of the event.