Matthew Vital Wins Boys Junior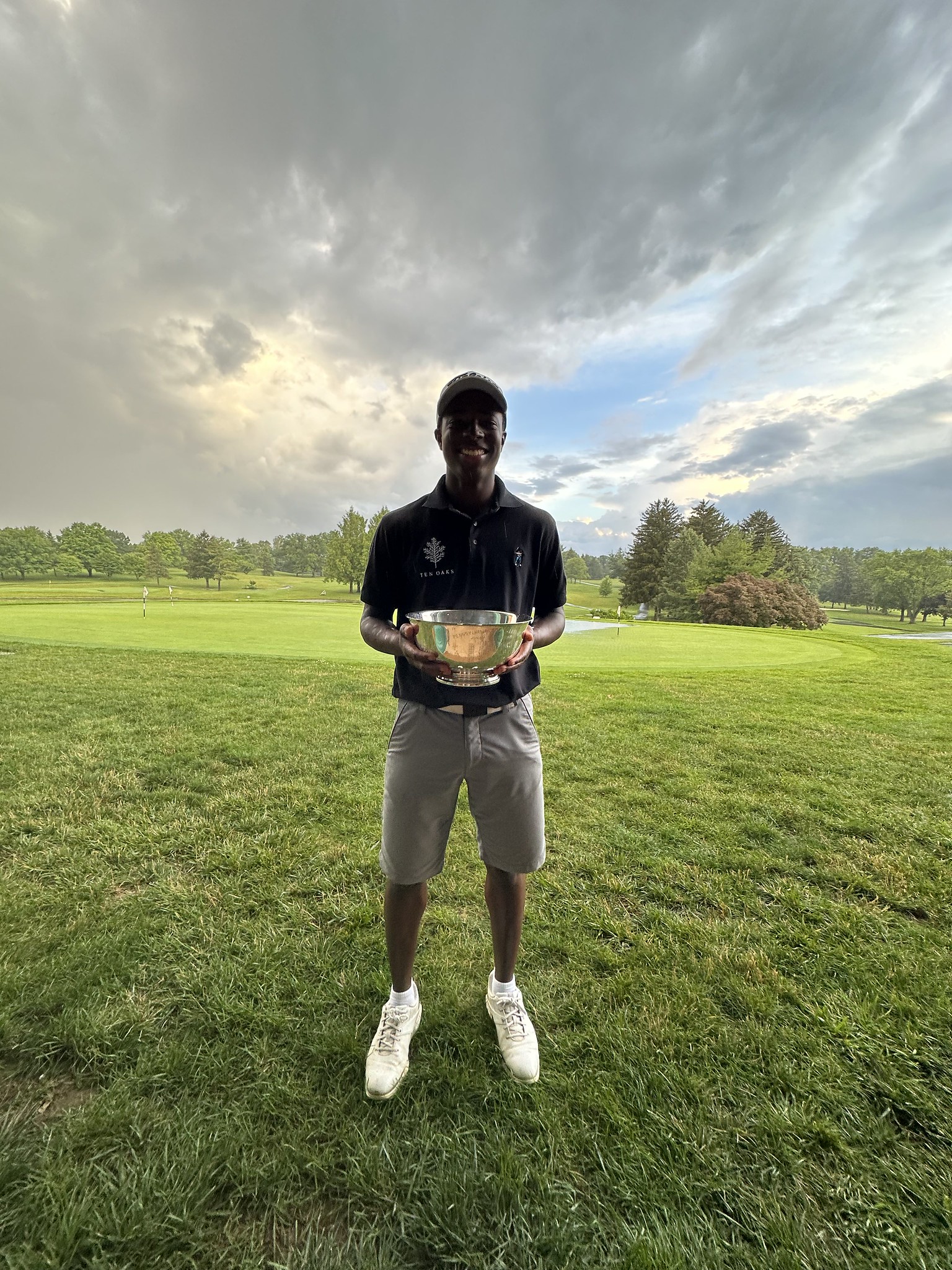 Hershey, PA- Matthew Vital of Northampton Country Club, shot a 3-round total of 9-under par 204 to capture the 2023 Pennsylvania Boys Junior Golf Championship. The entire field of 144 of Pennsylvania's top juniors faced challenging conditions and numerous interruptions due to a weather system that was creating intermittent storm cells that passed through central PA over the 2-days of the championship.
The new format for the 2023 championship expanded the event to a 54-hole tournament with a cut after day 1 to the low 60 scores and ties and then 36-holes on day 2 for those who made the cut. The cut after day 1 fell at 6-over par 77. Day 1 featured a hot start by Josh James from Union City, the 2021 PIAA 2A Champion, who posted a 65 to hold the over-night lead. He was closely pursued by Evan Eichenlaub (66) and a total of 12 players breaking par. One of those who stayed in contention was Matthew Vital. The recent Liberty HS graduate and Temple University Commit shot an opening round of 69.
As day two started, the field knew it was likely that there would be more delays from the passing storms and the ability to handle the interruptions mentally, would be as much of a challenge as the physical demands of a 36-hole day. Vital used 6-birdies including 3-birdies on the demanding par 3s to take a one-shot lead over Eichenlaub after round 2.
The delays caused by the passing thunderstorms opened the possibility of the event being shorted to just 36-holes. The leaders after round 2 did not start their 3rd round until 4:00pm. That meant that any additional delays would make it impossible to complete round 3 before dusk.
Eichenlaub, who will attend Babson College to study Entrepreneurship this fall, would draw first blood in round 3. The Saucon Valley Country Club member and recent Moravian Academy graduate would birdie the 5th hole to tie the lead. Both Vital and Eichenlaub would birdie the 6th hole to open additional space on the nearest challengers. Vital proved steady in the race to beat darkness. He toured the final 12-holes with 2 additional birdies and no bogies to secure the 3-shot victory and earn the right to have his name engraved on the championship trophy.
In the Team Championship, Nick Werner, Micheal Lugiano, Eli Ropietski, and Cael Ropietski were successful in defending their 2022 championship for Huntsville Golf Club.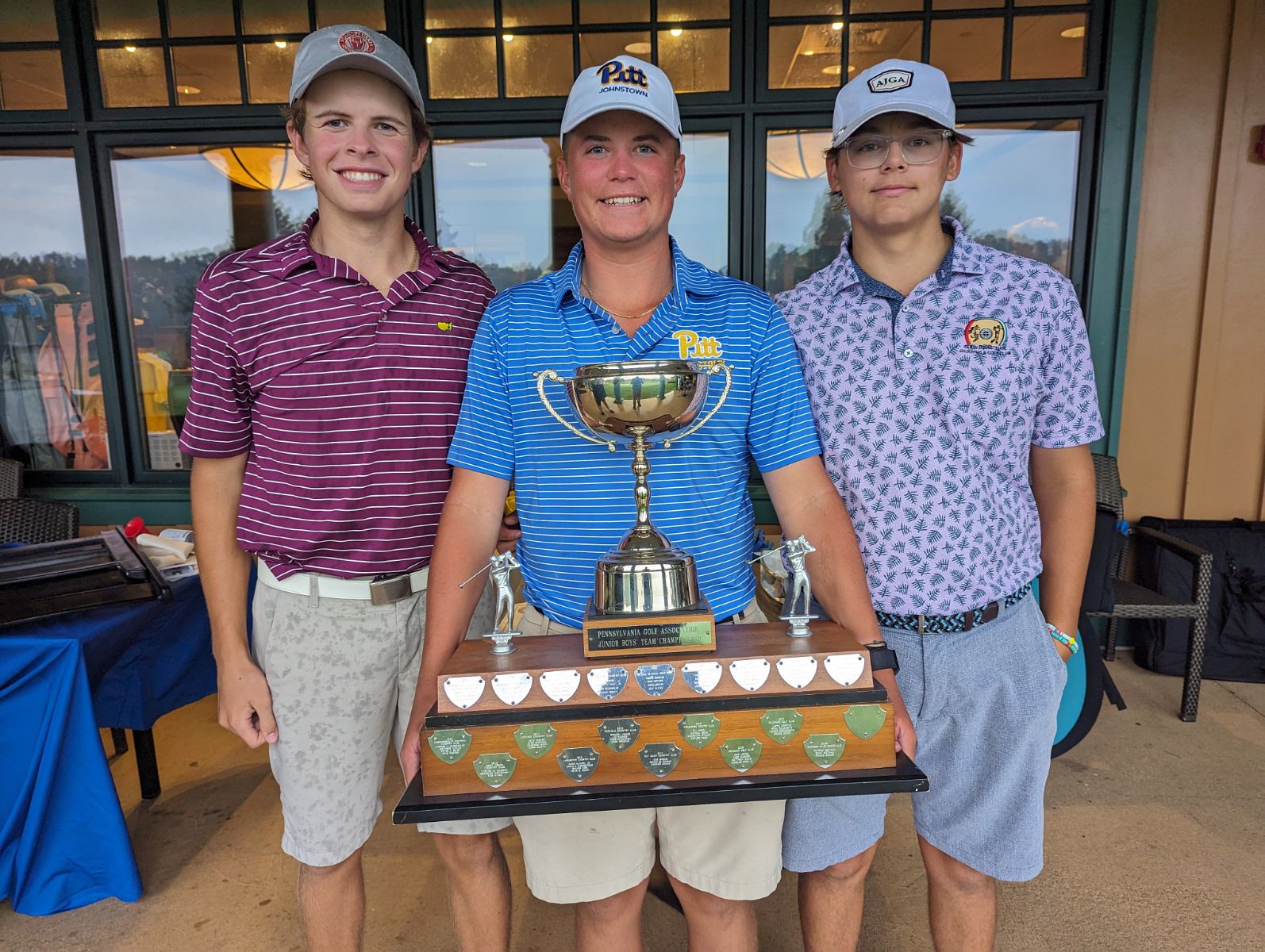 The Pennsylvania Golf Association would like to thank the staff and membership of Hershey Country Club for the hospitality shown in hosting the event. Thanks as well to DICK'S Sporting Goods for sponsorship of the event.